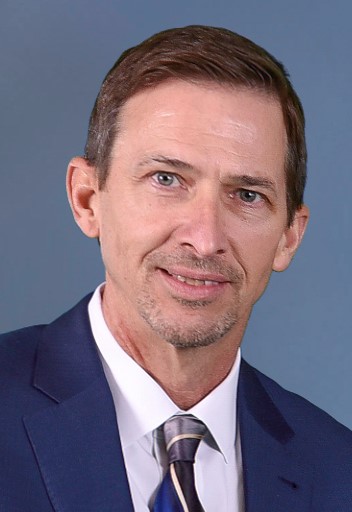 Santa Ana Pueblo, N.M. – AMERIND today announced the promotion of Robert Dahl to Chief Operating Officer.
Dahl joined AMERIND in 2015 and has been the executive supervisor of AMERIND's Tribal Workers' Compensation program, Business Development, Marketing & Event Planning and Customer Experience teams, as well as the AMERIND Benefits Agency. In his new role, Dahl will support CEO Derek Valdo in overall operation of the company. He will oversee AMERIND's insurance operations teams and will continue to work closely with the executive team and board of directors.
"After a careful and intensive search, the board of directors and I agreed that the best person for this position was already an integral member of our team," Valdo said. "Bob Dahl's experience here at AMERIND and in serving Indian Country has uniquely positioned him for this leadership role."
At AMERIND, Dahl led his teams in expanding AMERIND's broker network and its book of commercial lines business. He played a key role in expanding AMERIND's commercial product offerings, including the Tribal Auto Program.
Dahl has over 35 years experience in the insurance industry and has worked with Native American Tribes for more than 30 years. Prior to joining AMERIND, he assisted the Midwest and Great Lakes Tribes in asserting control over their workers' compensation programs by developing their own workers' compensation ordinances and implementing systems for adjudicating claims through tribal court systems. Utilizing that experience, he helped create the AMERIND Tribal Workers' Compensation product and is now a recognized authority on Tribal Workers' Compensation.
Dahl received a bachelor's degree in marketing and business administration from Winona State University, Winona, Minnesota. He maintains his Insurance Producers License in multiple states and earned the associate in general insurance (AINS) designation for knowledge of and practice in personal, commercial property, liability, life and health insurance.
AMERIND creates affordable, sustainable insurance products and services for Indian Country. Founded in 1986, it is the only 100 percent Tribally owned and operated insurance company and has earned the A- (Excellent) rating from AM Best. Giving back to Indian Tribes is one of AMERIND's top priorities.