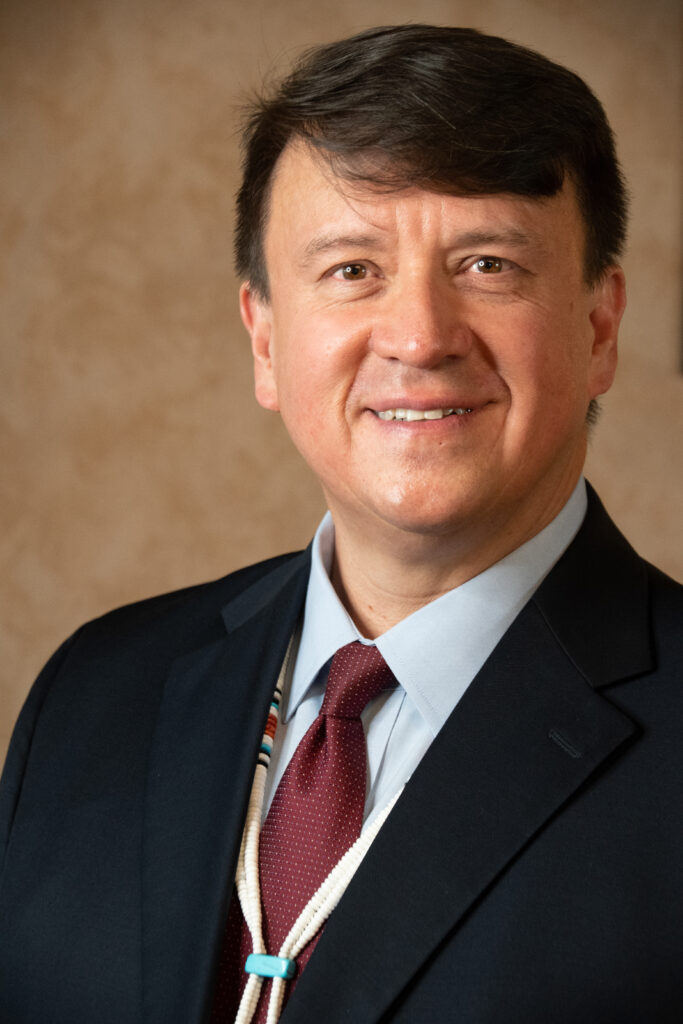 Mr. Blackwell is the executive manager of AMERIND's Legal, Finance, IT,
Human Resources, Communications, and Critical Infrastructure teams. He is a
recognized expert in federal Indian law, tribal corporate development, and
broadband infrastructure development. He has testified before Congress on seven
occasions and once before the US Commission on Civil Rights.
Mr. Blackwell was the founding Chief of the Federal Communications
Commission's Office of Native Affairs and Policy, where he helped develop and
economic regulations to bring telephone and broadband technologies to Tribal
lands. He was the first enrolled Tribal citizen to ever work at the FCC. In
between two separate periods of federal service at the FCC, he was 
Corporate Director at Chickasaw Nation Industries, Inc. where he helped develop
many diverse LLC's and corporations, including multiple federal contracting
companies. He began is legal career at Hale and Dorr, LLP of Boston (now Wilmer
Hale), working on a corporate litigation team representing the John Hancock
companies.
He serves as Co-Chair of the National Congress of American Indians Economic,
Finance & Community Development Committee, and Technology and Telecom
Subcommittee. He also Vice-Chair's Arizona State University's American Indian
Policy Institute. He also serves on the Board of the Native American Rights
Fund. He has served on the Boards of the National Small Business Association,
National Federation of Community Broadcasters, Native Public Media, and Acoma
Pueblo Business Enterprises.
Mr. Blackwell is a graduate of Dartmouth College and the University of
Virginia School of Law. He is Muscogee (Creek), Chickasaw, Choctaw, and Omaha.